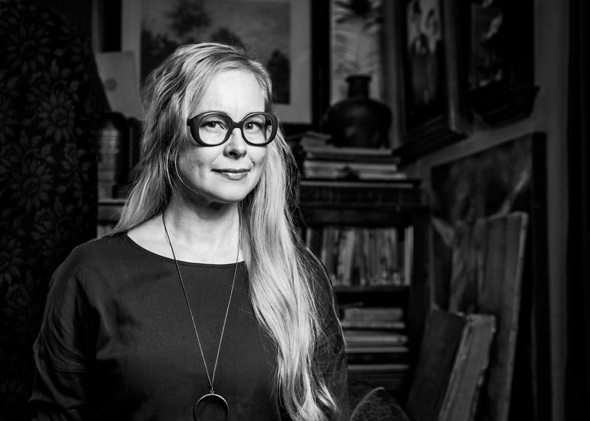 My roots are deeply anchored in a hearty soil that smells of determination and credence in life. A wild, playful vegetation meanders in two directions from the lush greenery. The controlled meets the uncontrolled. I'm thrown between the extremes and investigating their outskirts. There, the madness is found, the one who tries to counteract control and the one who is also born out of the uncontrolled. The madness, triggered by the lack.
Between the extremes, in the middle, where the balance, rest and satisfaction are expected to manifest themselves, I rarely stay long. But behind the gray zone, in the root of the art, in the credible primitive and documenting perspective, both the limiting and the free threads interlaced. I gather all growth near me, under the skin, next to the heart. I want to encapsulate, keep and nurture. Completely. More! And then to release everything in an uncontainable expression.
In my everyday life, I can be so vulnerable and brutally honest, that in photography I sometimes let myself go in the opposite direction, into the role of the theatrical. I play, perform and investigate. I am drawn to contrasts, the true and the fabricated, the ruled and the free. I throw myself between several other forces, such as the imaginary and the intuitive, the dead and the living.
My imagination and my thoughts take such an animated expression within me that sometimes I want to use myself as a lifeless object. I want to be a thing with function, but without understanding. Be a thoughtless thing placed in order. I want to collect myself. I want to collect things. To collect is to control, to limit oneself. At the same time, it also becomes a way to feel free. But I'm not just gathering dead things, I also collect human beings. Individuals who, each and every one, always contain an exclusive story. I want to meet in raw presence and intimate humanity. That is where everything begins. Suddenly things become trivialities.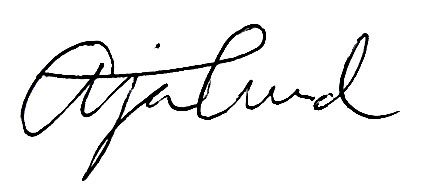 Aja Lund  * 01.03.1979 
2015–2019
 Bachelor of Culture and Arts/Medianom, Novia University of Applied Sciences
2001
Graphic design, Svenska Yrkeshögskolan
1996–1999
 Culture media and visual art, Svenska Yrkesinstitutet 
2020
 Jag är en samlare, jag vill ha mer! – Tobaksmagasinet, Jakobstad
2019
 Jag är en samlare, jag vill ha mer! – The library of Larsmo municipality, Larsmo
2019
 Jag är en samlare, jag vill ha mer! – Ibis, Vasa
2019
 Utblick – Jag är en samlare, jag vill ha mer! – Tobaksmagasinet, Jakobstad
2018
Surfaces – In the Province of the Undressed – Mikkeli Centre of Photography, Mikkeli
2018
Insight – In the Province of the Undressed – Ostrobothnian Photography Centre Pova, Lapua
2018
Ytdjup – I Provinsen Avklädd – Galleri White Box, Jakobstad
2017
From Old to New – Handelsesplanaden – Galleri Zebra, Karis
2018
Internship with Anders Petersen in Stockholm
2018
Workshop with Anders Petersen in Helsingfors
2019 
The Society of Swedish Literature in Finland
2019
 1-year working grant, The Swedish Cultural Foundation in Finland
2018
The Society of Swedish Literature in Finland
2018
The Swedish Cultural Foundation in Finland
2012
 Junior Chamber of Commerce in Jakobstad
Business owner, Ab Lundagård Oy
• Lifestyleshop and webshop www.lundagard.fi
Entrepreneur – Lundagård form & interiör
• Scenography and costume
Drama serial for children "Kom vi flyger", Nordic co-production showed in finnish tv/YLE autumn (2015)
Book layout:
Lyckan är en gammal gård (2014) Ingen är den andres lik (2014) Museala vardagsrum (2014)
Lev mer på mindre (2013) Stundars (2013) Kvinnor och kakor vid Kyro älv (2010) 
Logotypes, illustrations and marketingmaterial
Marketingpictures for skinlotion Aco (2011)
Photoseries to the retirement home Solängen/Oravais (2011)
Wedding and portrait photography, interior photography to the magazines Kloka hem and Lantliv
Three-dimensional artwork in wood to the retirement home Solängen/Oravais (2011)
Layouter, assistant, Advertising agency PAP